As a new year emerges, YFile looks back on 2016 to share with readers a snapshot of the year's highlights. Here is the final instalment featuring stories and highlights for October to December 2016, as chosen by YFile editors.
October
Four York U students receive Vanier Canada Graduate Scholarships
Alison Humphrey, Zachary Lomo, Jesse Thistle and Syrus Marcus Ware were named recipients of the Vanier Canada Graduate Scholarship, one of the most prestigious graduate scholarships in Canada.
York U welcomes its first sponsored Syrian refugee family
York's Project Connect refugee sponsorship team welcomed the University's first sponsored family through its Syria Response & Refugee Initiative.
The Economist Ranks Schulich School of Business No. 1 in Canada
The Economist magazine gave the MBA program at York University's Schulich School of Business the top ranking in Canada in the its annual survey of the world's top 100 MBA programs for the 14th straight year.
Inaugural York World Scholars program attracts top students from around the globe
The program recruited four outstanding students who chose specific double-major programs. The newly arrived World Scholars join a Faculty that is already home to students from 127 countries.
Landmark US$1M gift from Jim and Marilyn Simons establishes leading science fellowship program
The York Science Fellows program will fund at least 12 three-year postdoctoral fellowships, valued at $72,000 per annum each, including contributions from the Faculty and supervisory faculty members.
November
Bilingual citizenship ceremony at Glendon unique lesson for students
Students taking a course on Canadian citizenship at Glendon College were given a unique experiential education opportunity on Nov. 3 when they met with about 50 new Canadians ahead of a Canadian citizenship ceremony.
York U researchers are the first to sequence genome of killer honeybees
The successful mapping of the genome by biology Professor Amro Zayed and his PhD student Brock Harpur offers a huge boost to international efforts to protect agriculture and the honeybee industry from the highly aggressive and invasive Africanized bee.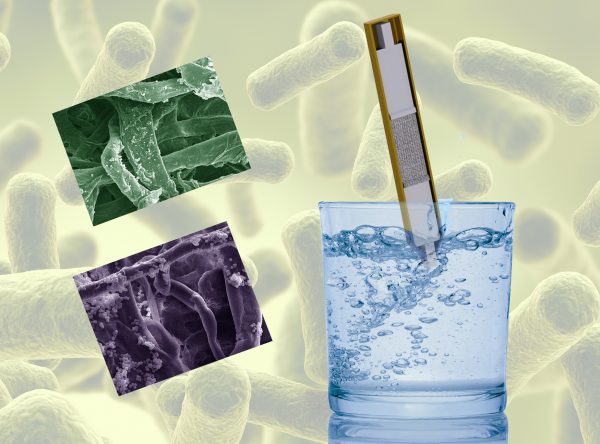 York U researchers find 'sweet' solution to kill E. coli in drinking water
The discovery known as "DipTreat" will be instrumental in developing a new generation of inexpensive and portable water treatment devices. The sweet solution holds promise for efforts underway to ensure global water safety.
Glendon launches 'Truth and Reconciliation Declaration on Indigenous Language Policy' Nov. 18
A document responding to three of the 94 Calls to Action issued last December by the Truth & Reconciliation Commission of Canada on Residential Schools got special attention with a public launch on Nov. 18 at Glendon.
York U announces game-changing $2M gift for music education partnership
The gift from York Professor Emeritus Allan Carswell and the Carswell Family Foundation will facilitate a partnership between York University and the Regent Park School of Music to enhance arts education for children.
December
York engages in #ActionsMatter campaign to end violence against women
York University students, staff and faculty were invited to engage in the #ActionsMatter campaign to end violence against women. On Monday, Dec. 5, the University hosted a memorial event to remember the 14 women killed at l'Ecole Polytechnique de Montreal in 1989.
Ottawa renews $1.4M Canada Research Chair at York
The federal government renewed a Canada Research Chair (CRC) in Health Psychology at York enabling Faculty of Health Professor Joel Katz to advance his research in the psychological, emotional and biomedical factors involved in acute and chronic pain.
AGYU wins major awards for exhibitions, publication design and writing
The Art Gallery of York University (AGYU) did it again. York University's innovative gallery won four awards of excellence from the Ontario Association of Art Galleries.
York researcher Shayna Rosenbaum receives INS Early Career Award
The International Neuropsychological Society (INS) will award York psychology Professor Shayna Rosenbaum with the INS Award for Early Career Research for her "substantive independent contribution to research in the area of brain-behaviour relationships."
This concludes YFile's Year in Review: Top headlines at York University, 2016