The Faculty of Liberal Arts & Professional Studies (LA&PS) and the Department of English invite the York University community to an evening with Writer-in-Residence Shyam Selvadurai and internationally revered filmmaker Deepa Mehta.
On Dec. 7, Selvadurai will host Mehta for a screening and discussion of her latest collaboration, the documentary film I Am Sirat. The film follows Sirat Taneja, a trans woman in India, as she navigates living a dual life.
In 2020, Mehta collaborated with Selvadurai, adapting his bestselling book Funny Boy into a feature film. The two won a Canadian Screen Award for Best Adapted Screenplay.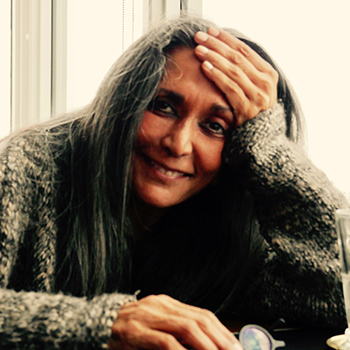 Mehta holds an honorary degree from York University and is widely recognized for her daring films that push industry and cultural boundaries. She has been at the forefront of numerous television series and has directed and produced many critically acclaimed documentaries and feature films, like her celebrated Elements Trilogy: Fire (1996), Earth (1998) and Water (2005).
She has received both a Genie Award and an Oscar nomination. In 2012, she received Canada's highest honour in the performing arts, the Governor General's Performing Arts Award for Lifetime Artistic Achievement.
Selvadurai is the author of Funny Boy, Cinnamon Gardens, Swimming in the Monsoon Sea and The Hungry Ghosts. His work has won the WH Smith/Books in Canada First Novel Award, the Lambda Literary Award and the Canadian Library Association Book of the Year Award, and has been shortlisted for the Governor General's Literary Award. He is also the editor of Story-Wallah: A Celebration of South Asian Fiction and a comprehensive anthology of Sri Lankan literature called Many Roads Through Paradise.
The Writer-in-Residence Program connects faculty, staff and students with a professional writer for feedback, critiques and support. Four meetings per week are available by appointment through Calendly.
The event occurs at the Sandra Faire & Ivan Fecan Theatre at 7 p.m. on Dec. 7. Registration is now open.