A book co-authored by York University Professor Emeritus Jaime Llambías-Wolff was recognized with a Talent Award by publisher Penguin Random House Grupo Editorial during the third edition of the Caligrama Awards. Llambías-Wolff teaches in the Division of Social Science in the Faculty of Liberal Arts & Professional Studies.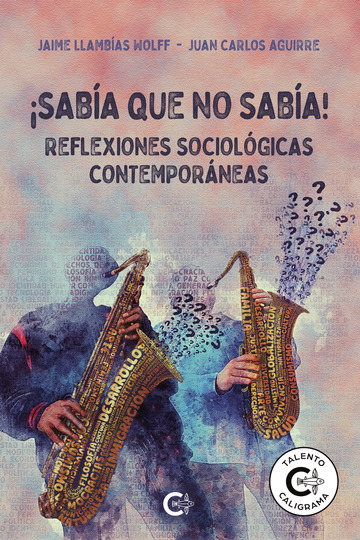 The book, titled ¡SABÍA QUE NO SABÍA! and written in Spanish, is co-authored with Juan Carlos Aguirre and was published in 2021. The English translation is titled I Knew I Didn't Know.
The book discusses contemporary global issues and social phenomena such as culture, modernity, globalization, immigration-emigration, social inequalities, development, diversity, North-South relations and personal world views. It is a conversation on contemporary life, organized in five sections: reflections on the beings that we are; culture, generations and gender; interrogations about development; progress and modernity; and other worlds.
"The issues covered by the book echo critical conversations between two intellectuals and interactive sociological analysis on contemporary global issues and social phenomena," says Llambías-Wolff.
"We have tried to contribute in a more open and user-friendly language, by adding 160 footnotes for extra information. In this sense, we have considered the 'sociological imagination' of Wright Mills, who valued the relevance of everyday life to sociological perceptions."
Critical thinking, says Llambías-Wolff, starts with questions and though reflecting has never been an easy task, it is even less so now in these times of "intoxicating" levels of exposure to information.
The book focuses in on cultural understanding and cultural diversity, which Llambías-Wolff describes as a strength of York University.
"It is what we do best at York University; however – and unfortunately – we still have some non-conscious bias," he says. "Living in a global world should not be just a cliché sentence, but a true intellectual involvement."
Llambías-Wolff says another lesson learned from the research for this book is to better comprehend Voltaire, when he said that discord is the great evil of humanity and that tolerance is its only remedy.
To celebrate the launch of the book, there will be a virtual event scheduled in the upcoming months, as well as a workshop to be organized in Madrid in 2022.
For more, visit caligramaeditorial.com/libro/%C2%A1SABIA-QUE-NO-SABIA!.htm.
See a video trailer for the book, below.