The Israel and Golda Koschitzky Centre for Jewish Studies at York University will host the annual Leonard Wolinsky Lectures in Jewish Life and Education on May 2 at 4 p.m. ET on Zoom.
This year's event will explore the theme of "The Lives and Afterlives of Yiddish" with talks from two prominent speakers.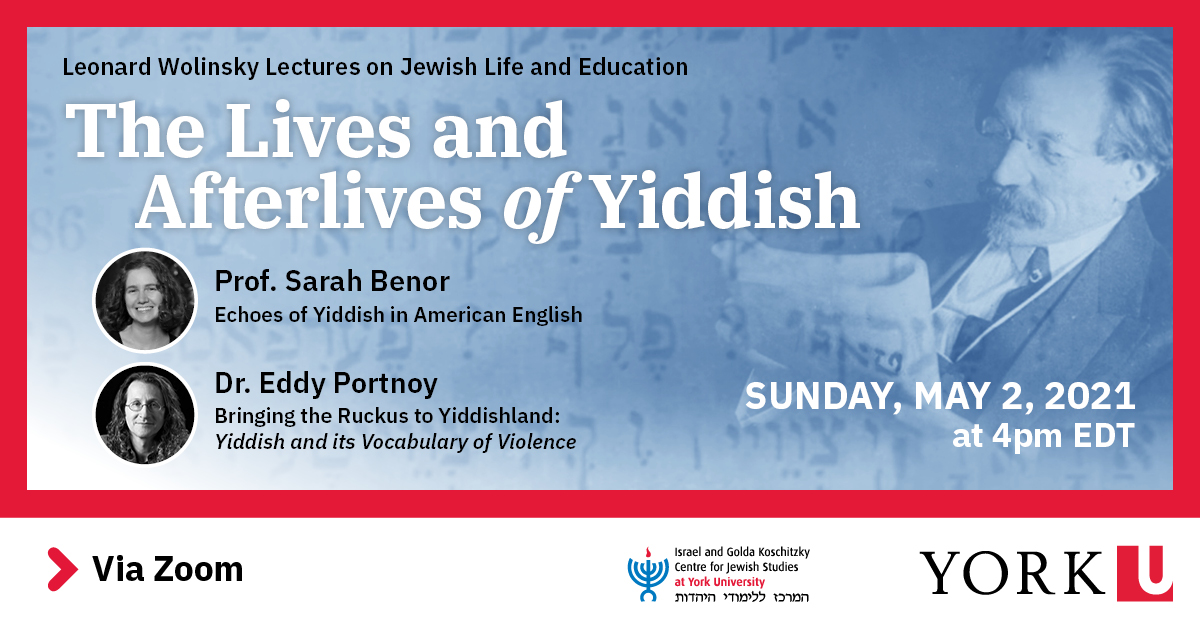 In "Echoes of Yiddish in American English," well-known linguist Sarah Benor (Hebrew Union College – Jewish Institute of Religion, LA Campus) will discuss how Yiddish continues to shape the distinct ways that North American Jews speak today, even if they don't realize it.
Historian Eddy Portnoy (YIVO Institute for Jewish Research), author of the acclaimed Bad Rabbi: And Other Strange but True Stories from the Yiddish Press, will explore 20th century Jews' penchant for fisticuffs as a means of communal conflict resolution in "Bringing the Ruckus to Yiddishland: Yiddish and its Vocabulary of Violence."
To join the event on Zoom, register using this link.
The Israel and Golda Koschitzky Centre for Jewish Studies is Canada's first interdisciplinary research centre in Jewish Studies, bringing together a vibrant community of scholars and teachers to promote cutting-edge research in the field.