Professor Robert Myers, from the Department of Philosophy in the Faculty of Liberal Arts & Professional Studies, has been honoured with a University Professorship.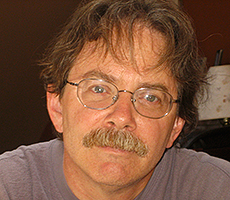 University Professor is a member of faculty recognized for extraordinary contributions to scholarship and teaching and participation in university life. The award is conferred upon long-serving tenured faculty members who have made extraordinary contributions to the University as colleagues, teachers and scholars.
Such achievement fulfills the following requirements: significant long-term contribution to the development or growth of the University or of its parts; significant participation in the collegium through mentorship, service and/or governance; sustained impact over time on the University's teaching mission; and recognition as a scholar.
Myers' teaching and research interests include theoretical ethics, related issues in epistemology and philosophy of action and political philosophy. He focused his early work on developing a theory that would reveal impartial beneficence, prerogatives and restrictions to be equally fundamental components of morality.
In more recent years, his research has been directed at working on metaethical questions concerning the possible objectivity of value, and especially on the question whether philosophers have been hindered in their thinking here by inadequate conceptions of what desires are.
He has been a faculty member at York University since 2001.
"Your nominators have highlighted your dedicated service and significant contributions to the mission of the University," said York University President and Vice-Chancellor Rhonda Lenton. "Your interdisciplinary approach to philosophy has expanded collaboration and benefitted academic initiatives at our Osgoode Hall Law School, Schulich School of Business, Lassonde School of Engineering, and Faculty of Science.
"Your colleagues noted your commitment to advancing the Philosophy Department through curriculum, pedagogy, research and the growth of the full-time faculty component. As a colleague, teacher and scholar, you have had a significant and positive impact on the University community."
Myers will be celebrated for earning this honorific title at a future convocation ceremony.