McLaughlin College invites the York University community to come and listen to interesting speakers as they share their knowledge on a variety of topics, and enjoy a free lunch during the popular Lunch Talks Series. The long-running series continues through February with more events on the calendar.
Students who attend six or more Lunch Talks throughout the year will receive a Certificate of Participation, while those who attend 10 or more will receive a Certificate of Honour.
The talks take place in the Senior Common Room, 140 McLaughlin College, Keele Campus.
Feb. 25 – The SNC-Lavalin Affair: A Canadian Scandal in Global Perspective
Presented by Ellen Gutterman, this event will examine how the SNC-Lavalin affair erupted in a firestorm of political controversy in Canada in February 2019, when former Attorney General Jody Wilson-Raybould accused Prime Minister Justin Trudeau and his close advisers of pressuring her to allow the Quebec-based global engineering giant to negotiate a deferred prosecution agreement, rather than face trial on charges it paid bribes to win lucrative contracts in Libya.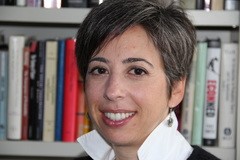 Looking back on the scandal one year later, the talk will analyse this dramatic episode in Canadian politics against the backdrop of Canada's international legal obligations to control transnational bribery. These obligations stem from Canada's multilateral commitments in the global governance of corruption.
The talk will highlight the attempt to use a deferred prosecution agreement in this case, as: an instance of international diffusion of legal practice from the United States; and, a legal strategy to avoid the political and financial costs of anti-corruption enforcement. It will conclude with some lessons from the SNC-Lavalin affair for the theory and practice of global governance, generally, and for Canadian foreign policy in the 21st century.
Gutterman is an associate professor in the Department of Political Science at Glendon College, York University. Her teaching and research interests are in the areas of international relations theory, international law, and global politics, with a specific interest in the global governance of transnational crime and corruption. Her research articles – on transnational advocacy, legitimacy, compliance, norms, extra-territorial enforcement, and other issues in the global governance of corruption – are published in such journals as Foreign Policy Analysis, Review of International Studies, Osgoode Hall Law Journal, British Journal of Politics and International Relations, Canadian Foreign Policy Journal, European Political Science and elsewhere.
This event runs from 12 to 1:30 p.m.
Feb. 26 – UN World Day of Social Justice
This event is a panel presentation to Commemorate UN World Day of Social Justice, including panelists:
Richard W. Phidd is a (retired University of Guelph 1972-2005), professor, Public Administration and Public Policy, fellow adjunct professor, McLaughlin College, York University 2005-20. Phidd has authored several studies on public sector organizations and policy-making issues in Canada since the early 1970s.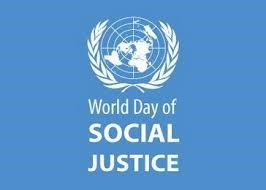 Jennine Rawana is currently the Head of Calumet College and a faculty member in the Clinical Developmental Program in the Dept of Psychology at York University. She is also an executive member of the LaMarsh Centre for Child and Youth Research at York University and a supervising psychologist at the York University Psychology Clinic.
Barbara Jackman is an immigration lawyer who has specialized in the protection of the human rights of migrants and refugees, including arguing before the Supreme Court of Canada on test cases, such as Singh (1985) where the court recognized that the Charter of Rights and Freedoms applied to non-citizens, not just citizens. She has been recognized by a number of communities and Canada by being given an Order of Canada.
James Simeon will moderate the event. He is head of McLaughlin College and an associate professor in the School of Public Policy and Administration (SPPA), Faculty of Liberal Arts & Professional Studies, York University. He is a member-at-large of the Executive of the Canadian Association for Refugee and Forced Migration Studies (CARFMS) and a past President of CARFMS.
This event is co-sponsored by the Office of the College Head, McLaughlin College, Centre of Public Policy and Law, Centre for Refugee Studies and the Department of Sociology.
This even runs from from 12 to 2 p.m.
To see a previously published story on the Feb. 27 event, see this YFile story.