Two new events have been added to January's "menu" for the popular McLaughlin College Lunch Talk Series. McLaughlin College invites the York University community to come and listen to interesting speakers as they share their knowledge on a variety of topics, and enjoy a free lunch. The long-running series begins its 2020 roster on Jan. 15.
Students who attend six or more Lunch Talks throughout the year will receive a Certificate of Participation, while those who attend 10 or more will receive a Certificate of Honour.
The talks take place in the Senior Common Room, 140 McLaughlin College, Keele Campus.
Jan. 15 – Policing and Public Policy: Understanding the Significance of the Independent Police Oversight and Street Checks Reviews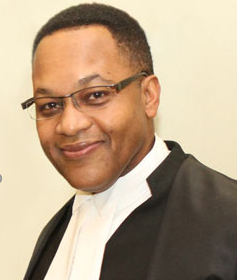 This talk is presented by Justice Michael Tulloch (BA '86, LLB '89) of the Ontario Court of Appeal. Tulloch has a long and distinguished career of service as a member of the Canadian judiciary, a Crown prosecutor, a lawyer in private practice, and a renowned writer, speaker and professor. Tulloch was appointed to the Ontario Court of Appeal in 2012 after serving as a justice on the Ontario Superior Court of Justice since 2003.
Prior to Tulloch's judicial appointment in 2003, he served as an assistant crown attorney in Peel and Toronto from 1991-95 before entering private practice where he specialized in criminal law until his appointment to the bench. Tulloch holds degrees in economics and business from York University and graduated from Osgoode Hall Law School at York University with a law degree in 1989. He was called to the bar in Ontario in 1991 and he is the first Black judge appointed to the Ontario Court of Appeal.
This event runs 12:30 to 1:30 p.m.
Jan. 21 – Tel Aviv: Beyond Borders, Between Borders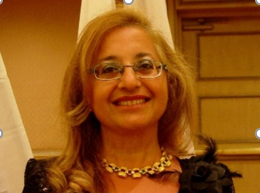 In 2003, UNESCO inscribed the city of Tel Aviv on its World Cultural Heritage list. The World Heritage Committee designated the so-called White City of Tel Aviv. an outstanding synthesis of the modern movement in early 20th century architecture, as a World Cultural Heritage site. The award celebrated the city as an formidable example of new city planning and architecture, namely the Bauhaus architectural style, which became Tel Aviv's trademark. Soshana Elharar (MA '14) will present a talk with focus on the Bauhaus architectural style in Tel Aviv and Jaffa and on the reasons why Tel Aviv was honoured by UNESCO.
Elharar is a PhD candidate working on research in the field of urbanization, writing about her hometown of Tel Aviv-Jaffa. She earned her BA in economics and business in 1975 and a master's degree in philosophy in 2000 at Tel-Aviv University. Following a break from academic life, Elharar returned to her studies and completed masters in humanities at York University in 2014 and a graduate diploma in Jewish studies in 2016.
This event runs from 12 to 1:30 p.m.