Two young women from the Greater Toronto Area have been awarded Schulich Leader Scholarships to study at York University. The prestigious scholarships are awarded to select high-school graduates with entrepreneurial talent who are enrolling in a science, technology, engineering or mathematics (STEM) program.
They are among the 50 Schulich Leaders across Canada chosen for the undergraduate scholarships from 1,500 high-school graduates who were nominated. The potential pool of candidates across Canada this year was 300,000.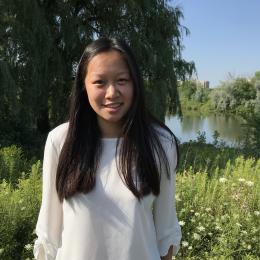 Kathryn Chin has been admitted to the Lassonde School of Engineering at York and is receiving a $100,000 scholarship over four years. A graduate of Bishop Allen Academy, Chin worked with fire engineering Professor John Gales at York University last summer on a research project about the safety of mass ingress and egress in large stadiums. She was the youngest individual in Canada in the Japan Karate Association to achieve a second-degree black belt and has competed internationally. In high school, Chin was part of a team that raised funds for a school that will be built in Kenya. A decade from now, she hopes to be working as a civil engineer, designing high-rise or transportation projects. She would also like to use her education to build sustainable schools for children in developing countries.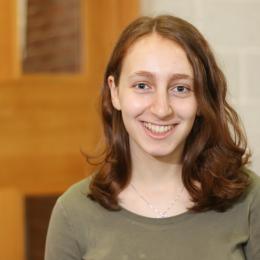 Rivka Werner has been admitted to York's Faculty of Science and will receive an $80,000 scholarship over four years. Valedictorian of her high-school class in Ulpanat Orot/Bnei Akiva Schools of Toronto, Werner won Weizmann Canada's 2019 National Physics Tournament and represented Canada in the international finals. While in high school, she led fundraising campaigns for a non-denominational charity for children with special needs, raising over $18,000. She also completed Level 8 studies at the Royal Conservatory of Music with first-class honours with distinction and won top prizes in competitive public speaking. For two summers she was a Tikvah Scholar at Yale University. In 10 years, she hopes to be participating in cutting-edge research in a biology-related field, using her STEM education to make the world a better and healthier place. She will begin her degree at York in a year from now, after studying abroad.
"Schulich Leader Scholarships are the largest STEM scholarships in Canada. With 50 outstanding students selected in Canada each year, it is all but guaranteed that this group represents the best and brightest Canada has to offer," says program founder Seymour Schulich. "These students will make great contributions to society, both on a national and global scale. With their university expenses covered, they can focus their time on their studies, research projects, extracurriculars and entrepreneurial ventures. They are the next generation of technology innovators."
Schulich Leader Scholarships are prestigious entrance scholarships awarded to 50 high-school graduates enrolling in a STEM undergraduate program at one of 20 partner universities in Canada. Each year, every high school in Canada can submit one Schulich Leader nominee based on academic excellence in STEM, entrepreneurial leadership and financial need.
Recognizing the increasing importance and impact that STEM disciplines will have on the prosperity of future generations, businessman and philanthropist Seymour Schulich established this $100-million scholarship fund in 2012 to encourage our best and brightest students to become the next pioneers of global scientific research and innovation.