A new Homelessness Learning Hub will give frontline community workers who serve people experiencing homelessness a central website that brings together best practices in the sector and offers training through online self-directed courses.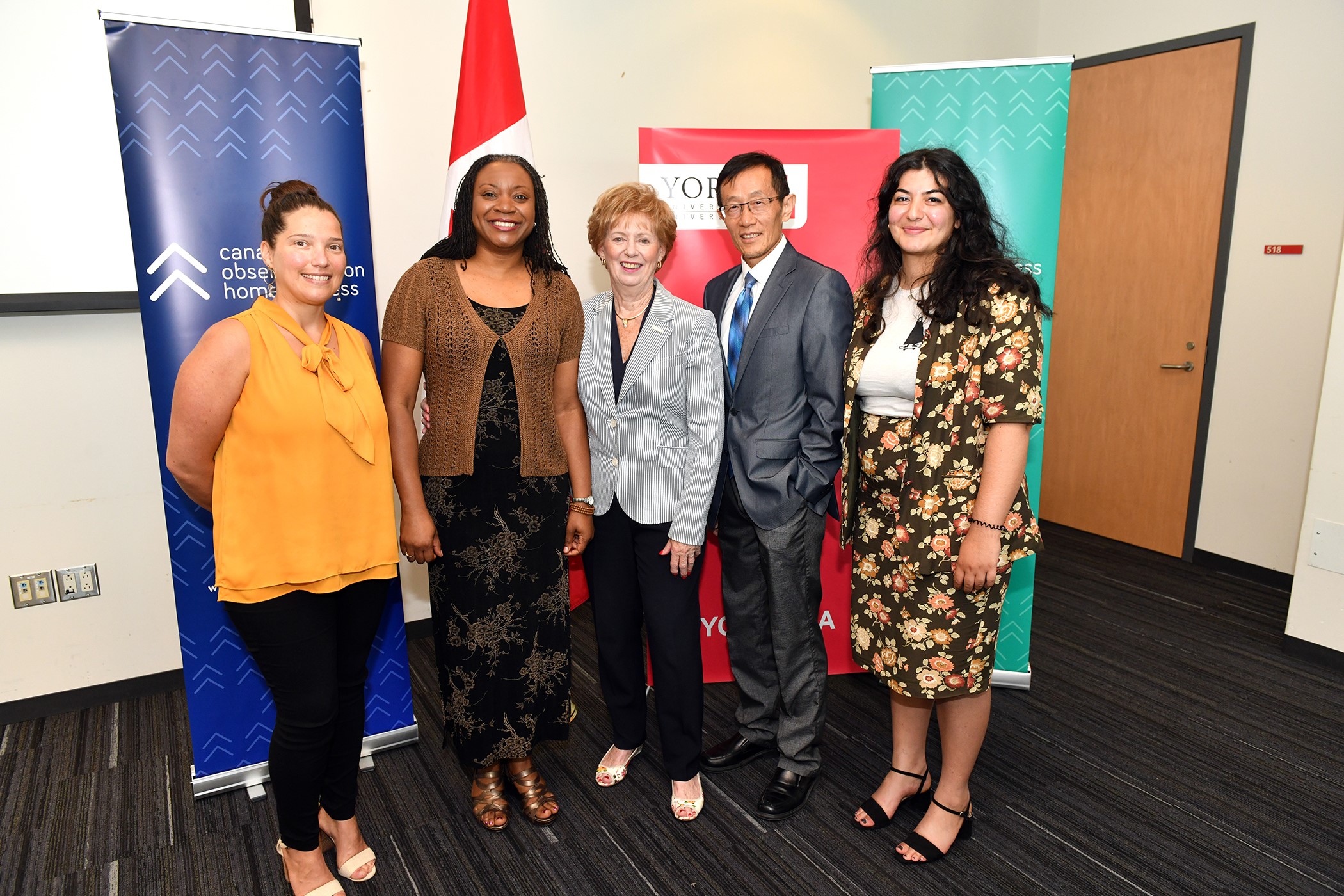 On July 5, Member of Parliament for Humber River–Black Creek Judy Sgro, on behalf of Minister of Families, Children and Social Development Jean-Yves Duclos, announced $581,379 in federal funding over three years for development of the website by the Canadian Observatory on Homelessness (COH), which is based at York University. The grant is being made through the Community Capacity and Innovation funding stream of Reaching Home: Canada's Homelessness Strategy.
"I'm proud that through Reaching Home and the new Community Capacity and Innovation funding stream, we're able to work with organizations like Canadian Observatory on Homelessness to develop innovative solutions that will support the homeless-serving sector," said Sgro. "Supporting our service providers, frontline staff and communities with the right tools and resources ensures that we are equipping communities across Canada with the capacity to prevent and reduce homelessness."
The COH has worked in partnership with the federal government's Homelessness Policy Directorate, doing surveys, interviews and stakeholder focus groups to better understand the professional development needs of the sector. They learned frontline service providers and community organizations needed practical tools and resources to train staff and provide professional development.
"York University is proud to support the Canadian Observatory on Homelessness, one of the largest research institutes of its kind in the world, dedicated to understanding the needs of homeless people in Canada," said York University President and Vice-Chancellor Rhonda L. Lenton. "The Homelessness Learning Hub brings together academics, policy makers, service providers and government to create safer and more sustainable housing options. The website also maximizes the impact of the work in communities across the country extending the network of those seeking to solve homelessness and sharing approaches based on evidence. We commend the federal government for their ongoing support of initiatives that mobilize knowledge around this important issue."
The Homelessness Learning Hub will offer online courses in a number of fields identified in the federal homelessness strategy, Reaching Home, as national priorities for the homelessness sector: prevention, data management, Housing First, case management, systems planning, and coordinated access. Those who are working in the homeless-serving sector are being asked to contribute their best resources to the website during the soft-launch.
The Homelessness Learning Hub will include practical, multimedia resources that are accessible to all, free of charge: factsheets, guides, toolkits, infographics webinars and more. Examples of the resources include: 
Housing First 101 – resources including practical guides for working with various populations in an effort to reduce chronic homelessness using the Housing First framework.
Priority Population: Youth – resources on working with and building programming for youth experiencing homelessness.
Systems Planning Collective Learning Modules – four modules that form a comprehensive curriculum, with resources to mobilize systems planning knowledge, hone related skills and take steps to change and improve local outcomes.
The COH is a non-partisan research and policy partnership between academics, policy and decision makers, service providers and people with lived experience of homelessness. Housed at York University, the COH evolved out of a 2008 Social Sciences and Humanities Research Council funded project called the Canadian Homelessness Research Network. Led by Faculty of Education Professor Stephen Gaetz, CEO & president, the COH collaborates with partners to conduct and mobilize research that contributes to better, more effective solutions to homelessness. To learn more, visit www.homelesshub.ca, or follow on Twitter @homelesshub.