York University Faculty of Health Professor Raymond Mar has earned an award recognizing the outstanding research of scientists and scholars who show great potential for cutting-edge achievements.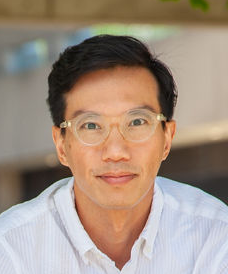 The Friedrich Wilhelm Bessel Research Award, from the Alexander von Humboldt Foundation in Germany, considers those who are internationally renowned in their field who completed their doctorates less than 18 years ago and who in future are expected to continue producing cutting-edge achievements that will have a seminal influence on their discipline beyond their immediate field of work.
Award winners are honoured for their outstanding research record and are invited to spend a period of up to one year co-operating on a long-term research project with specialist colleagues at a research institution in Germany.
The Humboldt Foundation grants about 20 Friedrich Wilhelm Bessel Research Awards annually, and nominations are submitted by established academics in Germany.
The research from Mar's lab centres on how imagined experiences during engagement with stories, such as watching Netflix or reading a novel, might affect how we think and behave in the real world.
Some recent topics studied in the lab include whether we are less engaged with a story when using our non-native tongue to understand it; whether being very involved in romantic relationships depicted in fiction is associated with dissatisfaction with our own relationships; and whether engaging with stories and story characters might help us to better understand our real-world peers.
"I am profoundly grateful to doctors Tobias Richter and Markus Appel for nominating me for this award, and to the Humboldt Foundation for granting me this opportunity to collaborate more closely with my German colleagues," said Mar.