It is one thing to conduct cutting-edge research; it is another to communicate that research to the world. After presenting his research in just three minutes, York University geography PhD candidate Colin Sutherland has been named a 2019 top 25 finalist for the SSHRC Storytellers Competition.
An initiative of the Government of Canada's Social Sciences & Humanities Research Council (SSHRC), the SSHRC Storytellers Competition invites post-secondary students to tell a story of how SSHRC-funded research is helping Canadians. Participants are limited to just three minutes or 300 words.
"Communication is a really important component of the work we do in academia," said Sutherland. "It was great to see that I could get a message across to at least a panel to give them an idea of what kind of work I do and its relevance to Canadians."
Sutherland's research involves a hot topic: wildfire management. He interrogates the common perception of wildfires as surprise disasters, instead looking at the sociopolitical conditions that make them possible. His entry in the SSHRC competition focused on his research on wildfire management, exploring the mechanisms used in Canada's national parks and neighbouring jurisdictions to manage prescribed burns on a landscape.
"Canadian national parks are the leader in putting prescribed fires on the landscape," said Sutherland. "For my research, I visited over a dozen national parks in Canada. Common themes included the need for good policy and institutional support to carry out that work, and also good working relationships with both Canadian communities and the Indigenous communities."
His work shows how controlled, low-intensity burns can make forests more durable and resistant against wildfire.
"My project looks at how people do the work of putting fire on landscapes," he said. "Wildfire is kind of a controversial topic – not a lot of people want to see fire in their backyard – and my research focuses on the people that get that work done."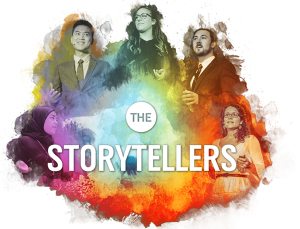 Chosen from more than 200 entries, each finalist receives a cash prize of $3,000. Sutherland and the other finalists will participate in the Stortyellers workshop and showcase event, which takes place during the 2019 Congress of the Humanities & Social Sciences. This annual event, an initiative of the Federation of the Humanities & Social Sciences, is Canada's largest academic gathering, and will take place at the University of British Columbia from June 1 to 7.
Looking ahead, Sutherland's first priority is to finish his dissertation.
"I'm interested in topics where you have a volatile environmental process – whether that's fire or flooding or the reintroduction of controversial animals like cougars or bison. I'll either continue with that in the academic circles, or join the ranks of different civil service institutions in Canada that are working with these kind of challenges and problems."