Cognitive neuroscience, the study of biological processes underlying cognition, has led to incredible advances in our understanding of the human brain/mind relationship.
Hear more about the tools of modern neuroscience – such as neuroimaging, neurofeedback and neurostimulation – that allow us to observe and manipulate the inner workings of the living human brain at the York U Scholars Hub presentation "How to Hack the Human Brain with Cognitive Neuroscience" on Dec. 13.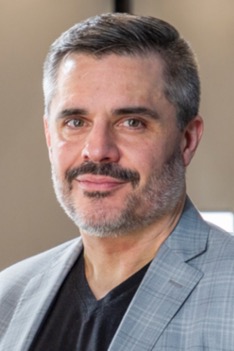 In this talk, Professor Dale Stevens of York University's Faculty of Health discusses how these tools are used to understand higher-level cognition unique to humans, how it changes across the lifespan and in neurodevelopmental disorders, and how we might enhance cognition with neurointervention techniques.
The talk takes place from 7 to 8:30 p.m. at the Markham Village Branch of the Markham Public Library.
The Markham Public Library and York University present the Scholars Hub Speaker Series, a partnership that brings some of York's top academic minds to York Region. The series features talks about brain health from experts in the Faculty of Health.
The series takes place at the Markham Village Branch located at 6031 Highway 7. Each talk is from 7 to 8:30 p.m. and, for added convenience, childcare is provided for children aged four to 12.
For more information and to register, visit advancement.yorku.ca/mpl-scholars-hub.