Regenesis York – an environmental community organization with chapters in Greater Toronto Area (GTA) universities – opened a unique borrowing centre in January 2017. The centre operates much like a tool library and allows students and other community members to borrow items such as tools, games, camping equipment, sports equipment, and much more.
"We're really just kind of like a mediator of community sharing at the end of the day," says the group in a recent video promotion of the group's activities.
Regenesis York member Michael Kenny, a third-year PhD student in Education, says using the Borrowing Centre is as simple as going to the Regenesis website and browsing their catalog.
"Members of the York community have to register and certain items may require a deposit," he said.
While it's free for students, the organization is currently looking into making the centre available to faculty and staff.
Kenny said they are also looking for donations of items that people no longer need.
"We believe in empowering students as initiators of change in addressing today's social and environmental concerns, through advocacy and service in local chapters," he said.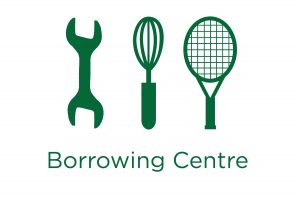 Regenesis York is a catalyst for social innovation and transformation built on a foundation of 'just' sustainability, which is defined as: 'the need to ensure a better quality of life for all, now and into the future, in a just and equitable manner, while living within the limits of supporting ecosystems'. In addition to the Borrowing Centre, Regenesis York operates a pop–up Free Store, the YUM! YorkU Farmers' Market and the YorkU Community Bike Centre.
The Free Store is operated as a pop–up as the organization continues to seek a permanent space. Anyone wishing to make donations, either to the Free Store or the Borrowing Centre, can drop their items off at the Regenesis office in 349 York Lanes.
For more information, visit the Regenesis website, or visit their YouTube Channel.